Fluke is a worldwide leader in certification, troubleshooting, and installation tools for professionals who install and maintain critical network cabling infrastructure. From installing the most advanced data centers to restoring telephone service after a disaster, our combination of legendary reliability and unmatched performance ensures that jobs are done efficiently.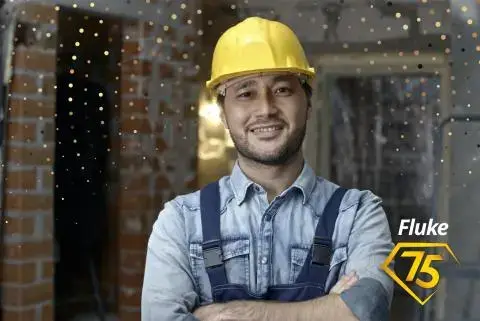 Since 1948, Fluke has helped define and grow a unique technology market, providing testing and troubleshooting capabilities that have grown to mission critical status in manufacturing and service industries. Every new manufacturing plant, office, hospital, or facility built today represents another potential customer for Fluke products.
From industrial electronic installation, maintenance and service to precision measurement and quality control, Fluke tools help keep business and industry around the globe up and running. Typical customers and users include technicians, engineers, metrologists, medical-device manufacturers, and computer network professionals — people who stake their reputations on their tools, and use tools to help extend their personal power and abilities.
LinkIQ™ Cable + Network Tester
Cable testing you trust.  Network testing you need.
Measure network cabling performance up to 10 Gig via frequency based measurements
Troubleshoot active networks by providing connected switch information (Switch Name, IP Address, MAC Address, Port Number, and VLAN info)
Test connectivity to TCP/IP network through IP configuration and ping
Verify Gateway and DNS server responsiveness and availability
Install and troubleshoot PoE devices via Switch Negotiation and PoE Load test.  Ethernet Alliance PoE Certified for reliable multivendor interoperability.
Graphical wiremap and length test to identify common faults that occur with cabling installation
Document work through LinkWare™ PC reporting
Supports Industrial Ethernet (EtherNet/IP, PROFINET, EtherCAT, and others)
Industrial Ethernet Kit supports Industrial Connectors (M8D, M12D, M12X)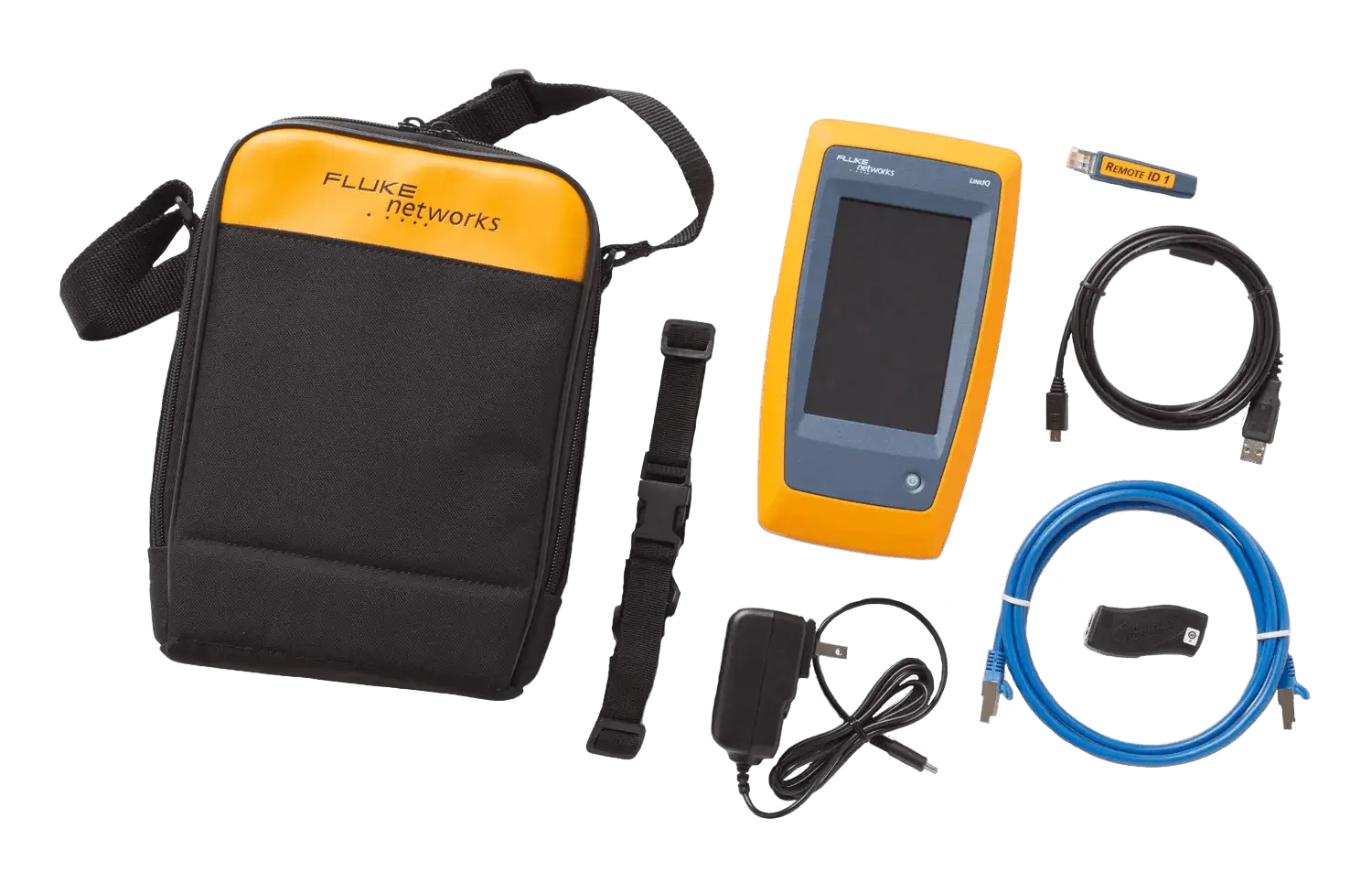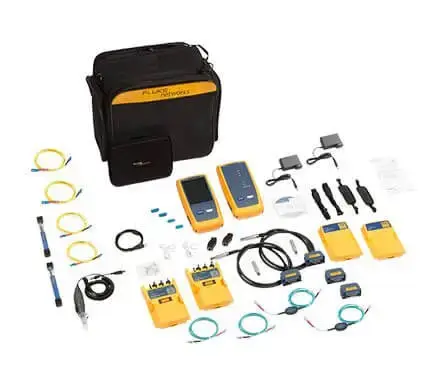 DSX CableAnalyzer™ Series Copper Cable Certifiers
Accelerates every step of the copper certification process
Versiv™ modular design supports copper certification, fiber optic loss, OTDR testing and fiber end-face inspection
Unmatched speed for Cat 6A, 8, Class FA, I/II and all current standards
ProjX™ system manages job requirements and progress from set-up to systems acceptance, making sure all tests are completed correctly
Taptive™ user interface simplifies set-up, and eliminates errors
Analyze test results and create professional test reports using LinkWare™ management software
CertiFiber® Pro Optical Loss Test Set
Accelerates every step of the fiber certification process
Optical loss test set with fastest time to certify – two fibers at two wavelengths in under three seconds.
Encircled Flux compliant as required by ANSI/TIA and ISO/IEC
Merged Tier 1 (Basic) / Tier 2 (Extended) testing and reporting when paired with OptiFiber® Pro OTDR
ProjX™ management system ensures all jobs are completed correctly and efficiently
Optical loss test set provides automatic Pass/Fail analysis to industry standards or custom test limits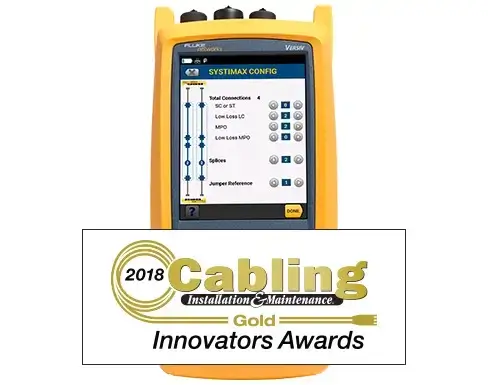 Shop the entire Fluke product line