 Klein's product line includes virtually every major type of hand tool used in construction, electronics, mining, and general industry in addition to the electrical and telecommunications fields.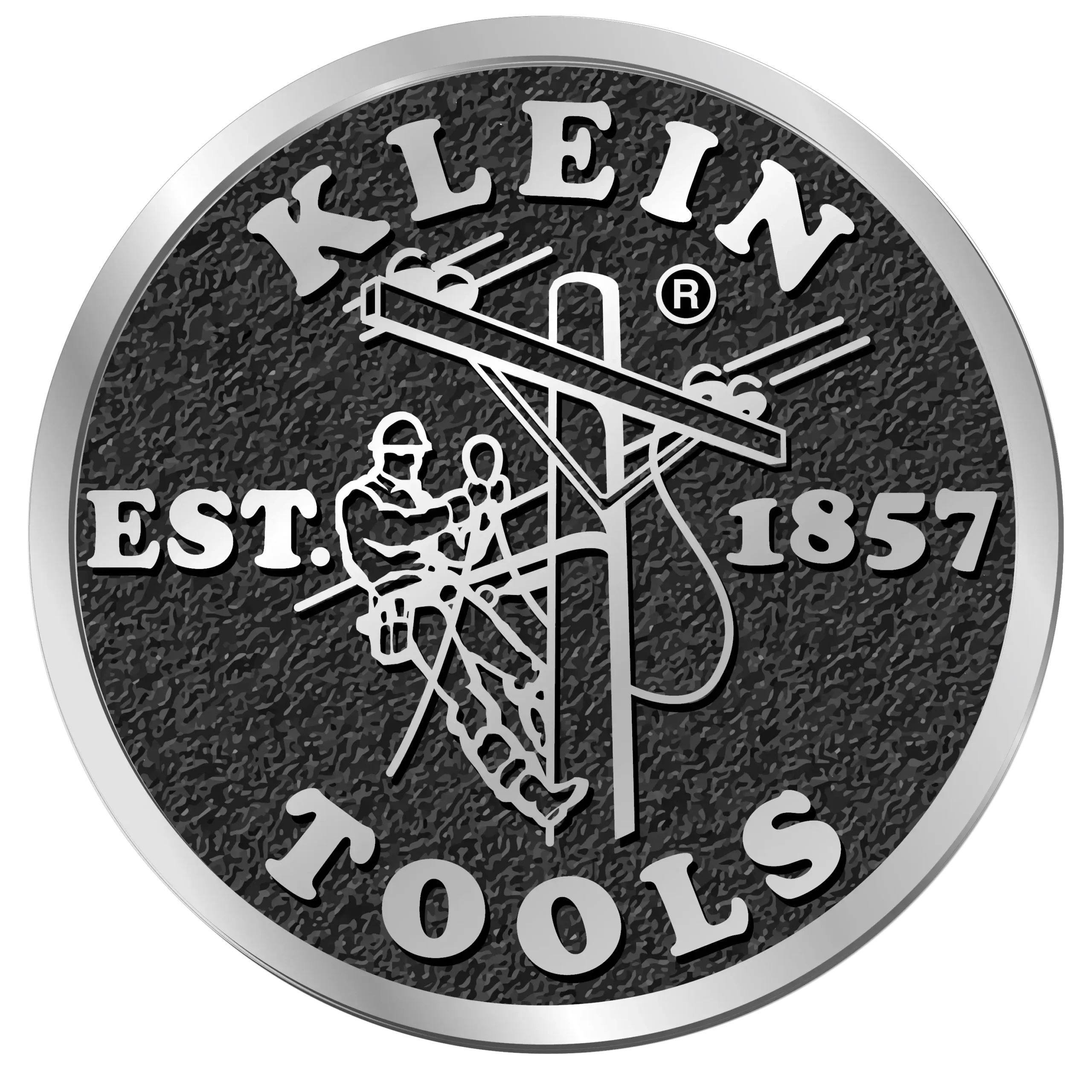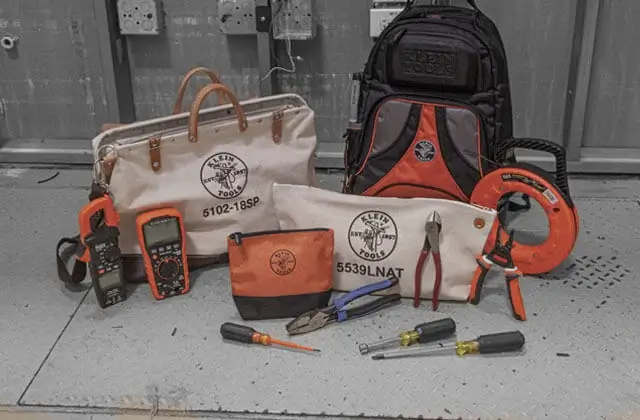 Established in 1857, Klein Tools is a hallmark of American craftsmanship, treasuring a heritage spanning more than 150 years. Klein isn't merely the company's moniker, but a family name that stands for pride in every tool they manufacture.
In an era where reliability can be elusive, Klein Tools stands as a beacon of trust, producing exceptional products that withstand the demands of professionals across fields. Each hand tool crafted by Klein echoes a commitment to performance, durability, and precision – three key elements that define a job well done.
Every Klein tool originates from superior workmanship, the finest quality materials, and an unwavering commitment to uphold rigorous standards. Much of the manufacturing remains as close to home as possible, furthering Klein's dedication to American manufacturing.
As a primary tool manufacturer, Klein Tools invests constantly in U.S. manufacturing, focusing specifically on electrical and utility applications. This commitment makes them the leading manufacturer of hand tools and related products used in electrical applications, producing more items in America than any other company in their industry. Welcome to the world of Klein Tools – a world of trust, quality, and American craftsmanship.
MODbox Mobile Workstation
Experience the convenience of on-the-go organization with the MODbox Mobile Workstation by Klein Tools. This state-of-the-art workstation boasts a modular system with locking components, allowing you to interchange products and customize your workspace with ease. Thanks to its vertical and side locking components, it provides secure storage for your tools, ensuring they stay safe while in transit.
The MODbox Mobile Workstation stands out in the Builderverse with its unique features that are specifically developed for people in the trades. Tailored to accommodate all your necessities, it ensures that no matter where your work takes you, you're always equipped with everything you need. This mobile workstation is not just a tool storage solution, but a partner that empowers you to bring your A-game to every job. Embrace the convenience of mobility and customization with the MODbox Mobile Workstation by Klein Tools.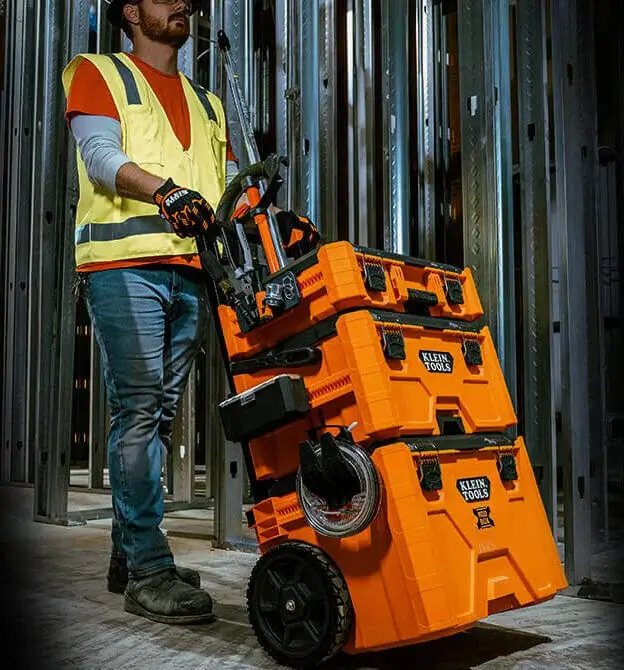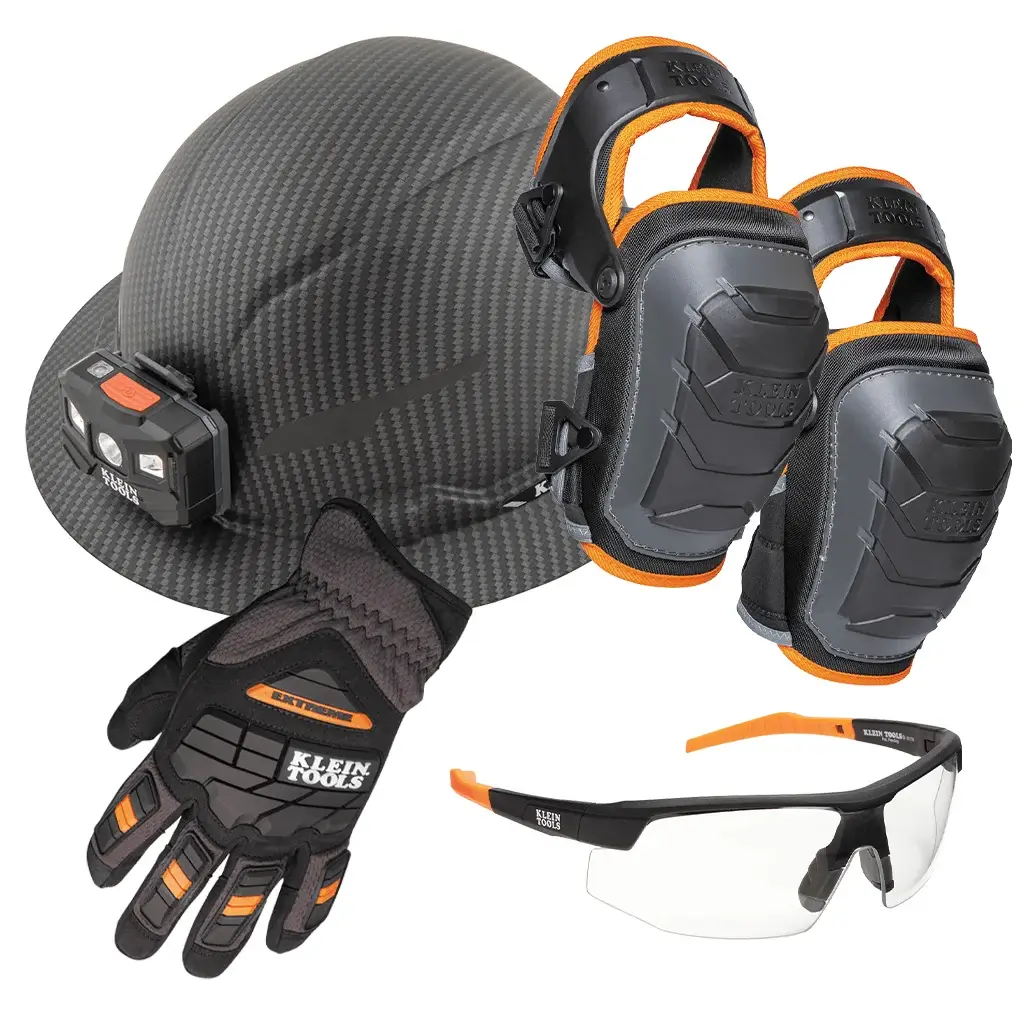 PERSONAL PROTECTION & SAFETY
Elevate your safety standards with Klein Tools' range of safety equipment, meticulously crafted for optimal safety, comfort, and fit. The selection includes hard hats and safety helmets, available in both vented and non-vented options, full brim and cap styles, to suit your personal comfort and job requirements. With an array of color options, these hard hats not only protect but also add a dash of style to your safety gear.
What sets Klein Tools' safety equipment apart is the option for customization. Each hard hat features accessory mounts, allowing you to add visors, headlamps, and other accessories that cater to your specific jobsite needs. Engineered with the utmost attention to safety and usability, Klein Tools' hard hats and safety helmets offer an exceptional blend of protection and personalization. Equip yourself with Klein Tools' safety equipment and experience the perfect balance of safety, comfort, and versatility.
Experience the confidence and convenience of Klein Tools' Electrical Testers, meticulously designed for accuracy and safety. These electrical testers are the go-to solution for professionals who require reliable readings for a variety of electrical parameters, including voltage, continuity, and current.
Klein Tools' Electrical Testers come equipped with an array of features tailored to enhance usability. With their easy-to-read display, non-contact voltage detection, and protective rubber casing, these testers are a perfect blend of durability, precision, and user safety. They are designed to deliver quick, clear readings, ensuring that users can efficiently identify and diagnose electrical issues.
In addition to these features, the testers also come with a robust design, ensuring that they can withstand the harsh conditions of everyday use in the field. Each tester adheres to the highest safety standards, making them a trustworthy companion for electrical professionals. Invest in Klein Tools' Electrical Testers, and experience the difference in safety, accuracy, and reliability.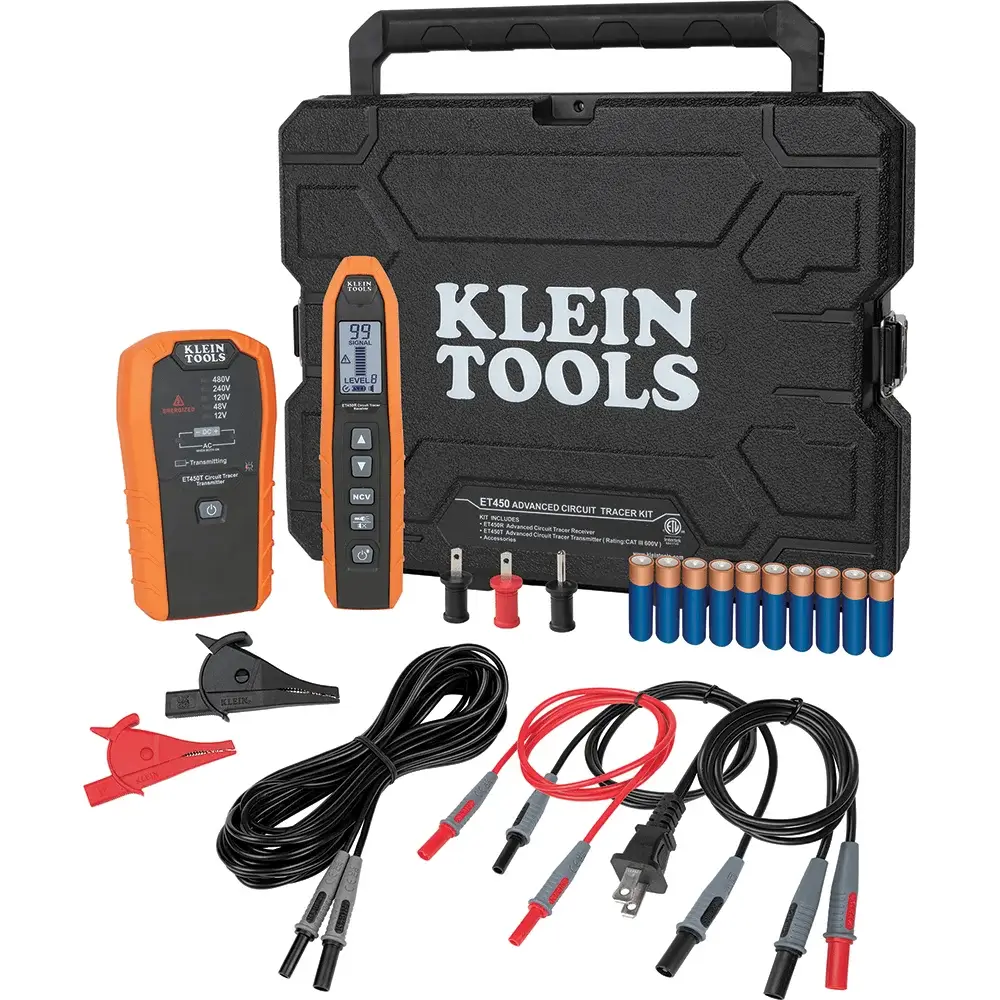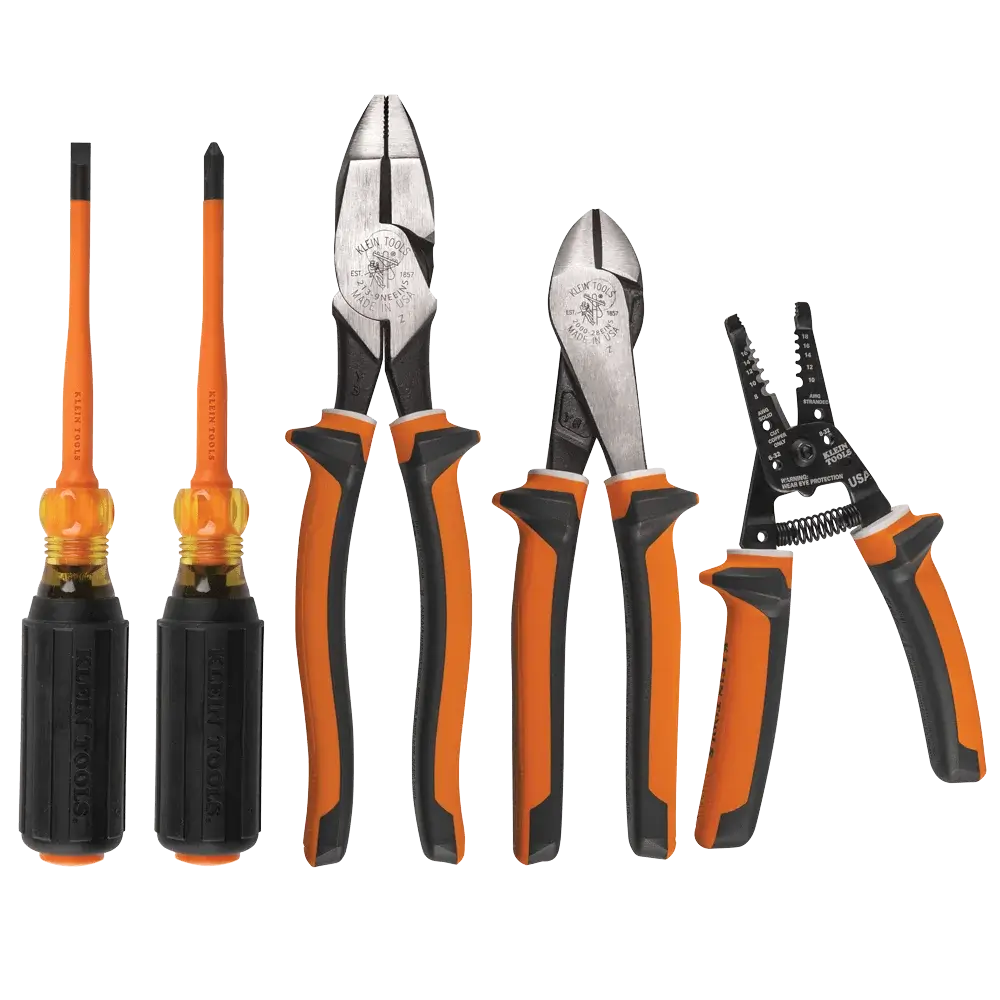 Introducing Klein Tools' insulated pliers, wrenches, and screwdrivers – the ultimate combination of quality, performance, and safety. The pliers feature a high-leverage design with dual-layer insulation for safe wire cutting. The insulated wrenches offer optimal torque with a unique coating for added safety around electrical circuits. The screwdrivers, equipped with tip-ident and cushion-grip handles for comfort and precision, offer added protection against electric shock. Each tool is tested to exceed IEC standards, making this range a perfect investment for enduring performance and safety.
VOICE / DATA / VIDEO TOOLS & CONNECTORS
Experience seamless connectivity with Klein Tools' Voice, Data, Video (VDV) tools and connectors. Designed to prep and connect cables including network, phone, CATV, home theater, satellite, and security cables for diverse systems.
Explore cable management tools, high-quality Coax adapters, terminators, and connectors. Use professional-grade Punchdown tools and precision-engineered strippers for efficient network installations. Their twisted pair connectors ensure secure, high-performance connections. Klein's VDV tool kits offer comprehensive solutions for all VDV needs.
Choose Klein Tools for unmatched quality, performance, and durability.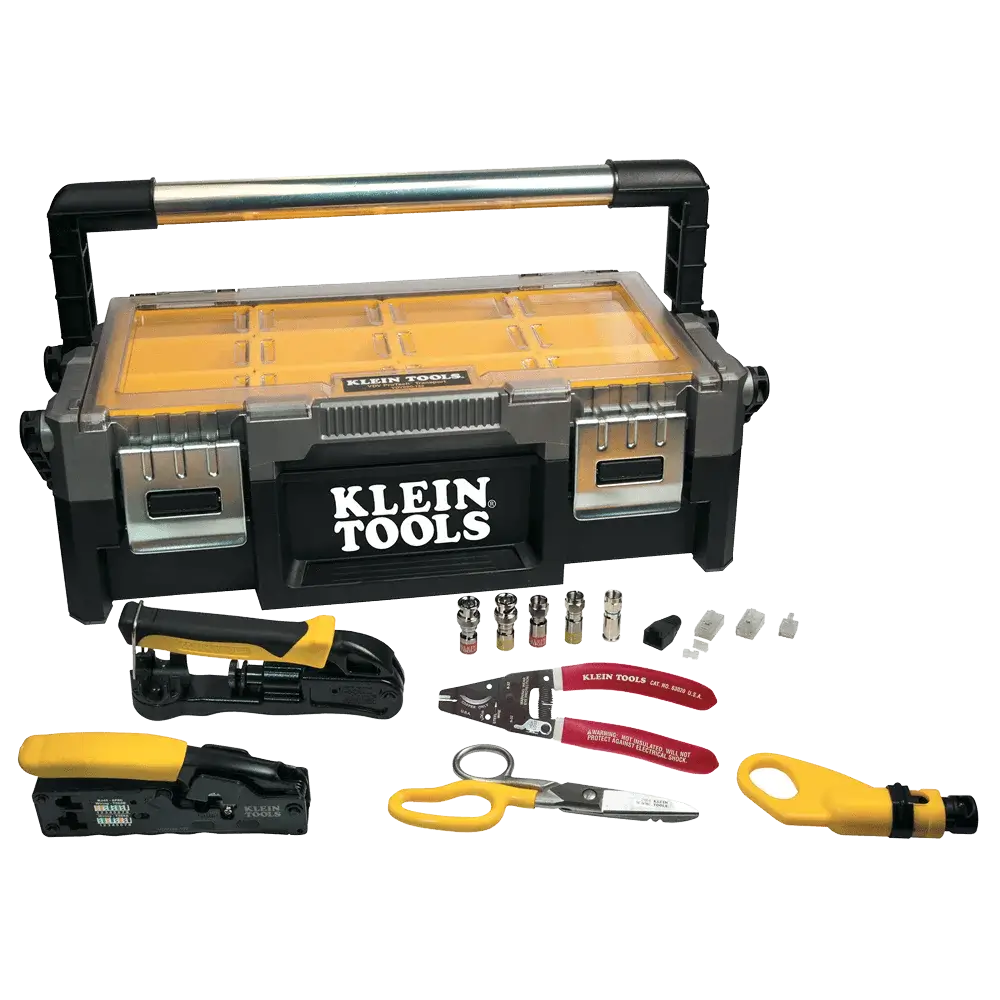 Shop the entire Klein product line